What Can Contact Lenses Offer You?
If variety is the spice of life, why not add a little bit to your eyewear options?
While we don't hide our love for the world-class selection eyeglasses we carry, we completely understand if you want to make the switch into a more "frame-free" life.
Through our compassionate, holistic, and personalized approach, we can determine the contact lens prescription that best fits your needs and lifestyle.
See life clearly and book an appointment with us today!
More Than Meets The Eye
If you wear glasses regularly, chances are you've thought about wearing contact lenses at least once or twice. We can't blame you, either—even though you may absolutely adore your stylish frames and lenses, contact lenses can provide numerous conveniences glasses otherwise can't provide.
Though the obvious advantages are incredibly appealing (no more color-coordinating your outfit to your eyewear, clearer vision while playing sports, etc.), some contact lenses can also help address a range of vision problems and eye conditions.
Find out if contact lenses are right for you at your next eye exam!
Making Sure Your Contacts Work for You
While contact lenses have many advantages over their more-traditional counterparts, we still have to ensure contact lenses are right for you, your eyes, and your lifestyle.
We follow a unique contact lens exam and fitting process designed to help determine if your eyes can wear contact lenses safely and which type may suit you best. At the end of the appointment, we'll provide you with your lens prescription and any information you need to take care of your contacts properly.
If you already have a contact lens prescription and need a new supply, you can order right from our Online Contact Lens Store today!
Examining Your Eyes
Eye exams are essential before we can give you any prescriptions, treatments, or solutions.
During our personalized, wellness-focused process, we'll examine your eyes and ask questions about your lifestyle to help us determine if you have any issues that may affect your candidacy for contact lenses. Some of these can include:
Frequent eye infections
Corneal conditions
Dusty, dirty environments
While some contacts could help address these problems, we want to ensure your contacts are right for your needs. Once we determine your eyes are fit for contacts, we'll move on to the fitting!
Finding The Right Fit
During your fitting, we'll take several measurements to ensure your lenses fit comfortably and provide clear vision.
Some contact lenses may be more suitable than others. For example, rigid gas-permeable lenses can help bring more oxygen to the surface of your eye, while soft contact lenses may be a better option if you play contact sports regularly.
By the end of our fitting, we'll have all the information we need to provide you with a contact lens prescription.
Free Yourself From Frames
Now it's time to try on your new contacts!
We'll provide you with a trial pair of lenses, teach you how to clean and store them properly, and book a follow-up appointment to assess how your eyes adjusted to your new lenses.
If your contacts begin to cause irritation, redness, or teariness, please remove them and contact our team as soon as possible. We'll be happy to find what may be causing the issue and provide solutions based on your unique needs.
Clear Vision Awaits
If you're interested in how contact lenses can change the way you see, contact our team today to book an appointment.
Our Brands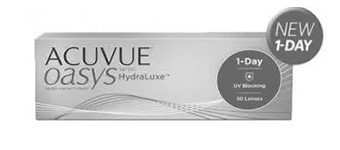 Acuvue Oasys 1 Day
Tired or heavy eyes and challenging environments are the number 1 complaints users have with contact lenses. Acuvue's innovative HydraLuxe™ with tear like properties keep your eyes moisturized all day, leaving you feeling comfortable and able to focus. Performance and excellent vision give patients the peace of mind they need in a disposable lens.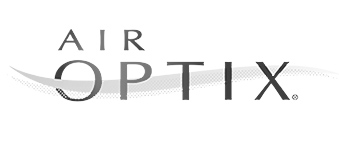 Air Optix
Utilizing silicon hydrogel technology, Air Optix contact lenses are well known for comfort and oxygen permeability. They are available in a variety of prescriptions and varieties, including toric lenses.
Art Life
Artlife is the fusion of art and life in the optical world, dedicated to every restless mind that wanders through the world looking for inspiration.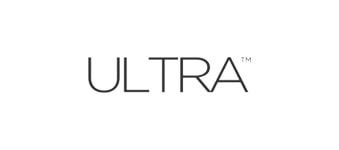 Bausch + Lomb Ultra
Bausch + Lomb ULTRA with MoistureSeal Technology are ideal for people who spend time on digital devices. With each lens' ability to prevent dehydration caused by reduced blink rates Bausch and Lomb ULTRA patients have agreed that they experience superior end of day vision. Enjoy the benefits of protection against blurred vision, eye strain, and tired eyes along with the crisp clear vision from all Bausch and Lomb lenses.
Biofinity Multifocal
As we grow older, we lose the ability to focus on up-close objects, especially at night. This condition is known as presbyopia and begins around age 40. Balanced Progressive™ technology allows users of Cooper's multifocal lenses to focus with ease and provides long-lasting, 30-day comfort.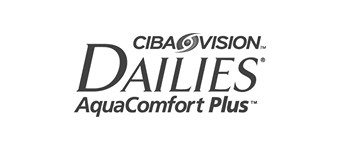 Dailies Aqua Comfort Plus
Anyone who wears contact lenses knows the challenge of keeping them hydrated. Now imagine being able to do this with a simple blink of the eye. All-day comfort is a reality with blink-activated moisture technology. Experience the comfort and convenience that these lenses can offer.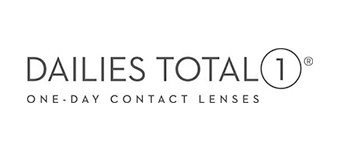 Dailies Total 1
Discover a new era in contact lens comfort. Designed with a surface of over 80%* water content, nearly the same as the surface of your eye, Dailies Total 1 leave a feeling of exceptional comfort until the end of your day.
Visit Us in Oshkosh
We are kitty-corner to Opera House Square on the corner of High Avenue and Market Street. Walk to our location from anywhere downtown or find free 2-hour parking right out front. You can also park in The Grand Opera House parking lot adjacent to our building.
Our Address
101 High Avenue

Oshkosh

,

WI

54901
Hours Of Operation
Monday

:

9:00 AM

–

5:00 PM

Tuesday

:

11:00 AM

–

7:00 PM

Wednesday

:

9:00 AM

–

5:00 PM

Thursday

:

9:00 AM

–

5:00 PM

Friday

:

9:00 AM

–

1:00 PM

Saturday

:

Closed

Sunday

:

Closed
Our Google Reviews